Friends, this is my very first Homemaker Confessional and I wanted all my nearest and dearest to hear it first.  As homemakers, I think we all have those guilty pleasures, those little confessions that need to be expressed.  Like my ridiculous addiction to Cherry Coke Zero and Diet Dr. Pepper.  Those silly little things that help us get through our days.
I decided to bring the big guns on my first Homemaker Confessional and share with you My Secret Love.   Are you ready?  Are you sitting down?  Are you sipping a Cherry Coke Zero about now?
Okay, My Secret Love is…….my Bread Machine.  There.  I said it.  My secret is out.  I'm in love with a kitchen appliance.  And with very good reason, I might add.  It works hard, doesn't make a mess, doesn't sass me, and with very little work on my part, it provides me with yeasty deliciousness in a 2 pound loaf.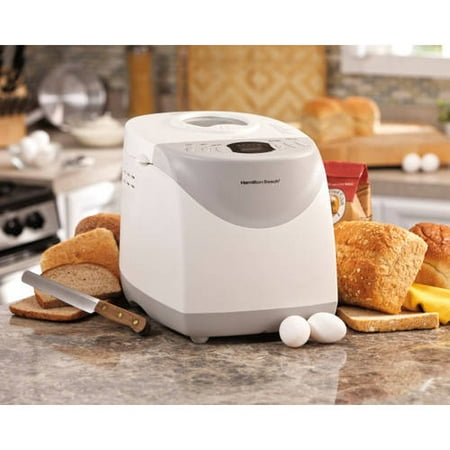 Oh come on, did you really think it was going be something sordid?  But I know all you homemakers understand.  I mean, who doesn't love a warm, just out of the kitchen appliance, slice of bread?  Some day I think I would love to make my own bread by kneading, rising, punching……nah.  Who am I kidding?  I do NOT have the skill set for that.  What I do have is the skill set to dump ingredients into the loaf pan and push start.
So let me tell you a little bit about My Love.  I met this amazing appliance when we still lived in the farmhouse.  It was very inexpensive, I got it at Wal-Mart for less than $50.  It sat on my pantry shelf, in the box, for a few months.  I got it out and made a loaf.  It was just okay.  I put it back in the box.  Left it there until we moved to the land of giant bugs and never-ending humidity.  I got it out again and made a loaf.  It was good.  Then one day I happened to be making cornbread, which isn't my favorite, but went well with soup beans, and I came across a recipe for Honey Granola bread.  I made a loaf with my homemade granola.  Oh.  My.  Loaf.  It was like heaven reached down and touched my bread and bestowed upon it the gift of deliciousness.  Okay, that may be a bit dramatic, but I'm telling you friends, hands down it was the best bread that I have ever eaten.
Since that first experiment, I decided to rearrange my kitchen counters so I can leave my bread machine out all the time.  I have made that same recipe at least a dozen times and have tried so many more – quinoa oatmeal bread anyone??  At least once a week, my bread machine is humming and you can smell bread baking all through the house.  All without me having to knead or punch something.
Next Monday, I will share the recipe for the Honey Granola Bread.  Trust me friends, if you don't own a bread machine, you are going to want to get one after you see how truly easy this recipe is to make!  Even my little Carbivore adores it – and she normally only eats white store-bought bread.
Here is the link to my exact machine at Wal-Mart and it's still priced under $50!  You can even get free 2 day shipping and have it in time for the recipe on Monday!
https://www.walmart.com/ip/Hamilton-Beach-HomeBaker-2-Pound-Automatic-Breadmaker-Gluten-Free-Setting-Model-29881/16503557